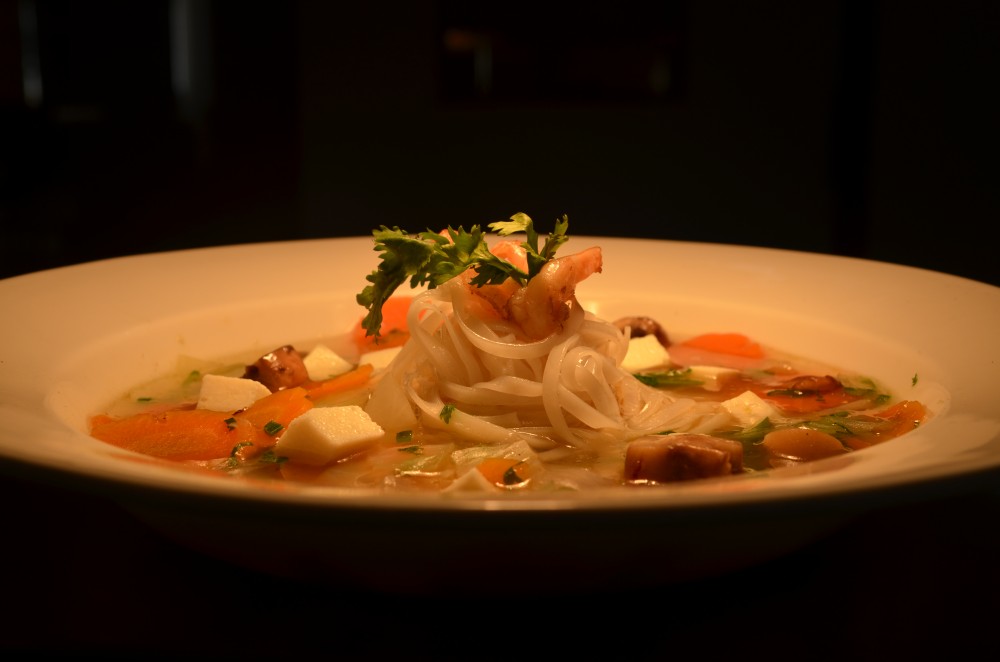 Chicken Flat Noodle Porridge ( Bor Bor Banch Kang)
This noodle soup make similar to bor bor sach moun the only thing different is you don't use rice instead you use big flat noodle fresh or dried noodle. You can use chicken, hen, pork bone and shrimps. The chicken or Pork bone broth is the main ingredient in this recipe
1 pkg of rice noodle (if you use dried noodle soak in water for few hours then wash and set aside) if you use fresh noodle separate and set aside.
1/2 chicken or 1 hen wash set aside
16 cups of water or chicken broth if you don't have time, but it will take a lot of broth
3 T of dried shrimp wash set aside
2 T of salted dried cabbage (tang Chay)
2 T of chicken flavor soup bouillon
2 T of fish sauce or salt (if you use salt do less)
3 T of sugar
Green onion oil and garlic
2 green onions chop
3 garlic cloves minced
3 T of olive oil to fry the onion and garlic
In a non stick fry pan add oil until hot then add garlic fry for few minutes then add green onion
Fry until golden brown. Take it out and set aside.
This part is to put in the soup when it is done.
To garnish the soup bowl
Salted or sweet soy bean
Saw tooth coriander (Jee Bunlar) thinly slice
Green onion cut thinly
Bean sprouts
Fried garlic (if you have time mince lot of garlic and fry with oil ahead of time)
Black pepper
Lime wedge
Thai chili paste
Fry bread (optimal)
Put 16 cups of water in a big soup pot until boiling then add chicken or hen or pork of your choice
Cook on high heat until the meat done, take the meat or chicken out let cool down then shred the meat and set aside. Turn the heat off keep the broth.
Turn the heat back on now add dried shrimps, dried cabbage, chicken soup, fish sauce or salt, sugar, taste and adjust the flavor,
Now add noodle and shredded meat or chicken to the broth make sure you adjust the noodle according to the broth.
If you use fresh noodle don't cook too long couple minutes is all you need or the noodle will turn to mash, it is almost the same as dried noodle if you soak it long enough.
Taste your soup and add salt or sugar to you taste, turn the heat off
Now add fried garlic and green onion to the soup pot stir and let it cool a bit before serve.
When ready to serve spoon the noodle soup into soup bowl and garnish with the above ingredients,
Sugar, salted soy bean, saw tooth, green onion, bean sprouts, chili, lime juice, ect., according to your liking.